15:42 05 Nov 2021
The first "smart parking" appears in Lviv
"Smart Parking" was opened at Tech StartUp School in Lviv. The project initiators have developed a technology that can gradually regulate the parking process and will help solve the transport problem in large cities in the future.
This was reported on the website of the Lviv Polytechnic National University.
Smart Parking has sensors that monitor free spaces in a certain area. Users can see this information in a special application that shows free spaces to park. It is also possible to reserve parking for certain hours. This technology is most suitable for the city center, where there are few parking spaces. Its enormous advantage is that it is primarily apprehensible to the user," says the director of Tech StartUp School Nazar Podolchak.
Andrii Kosak, the chief developer of Smart Parking, stressed that it was the first such parking lot in Lviv, but certainly not the last.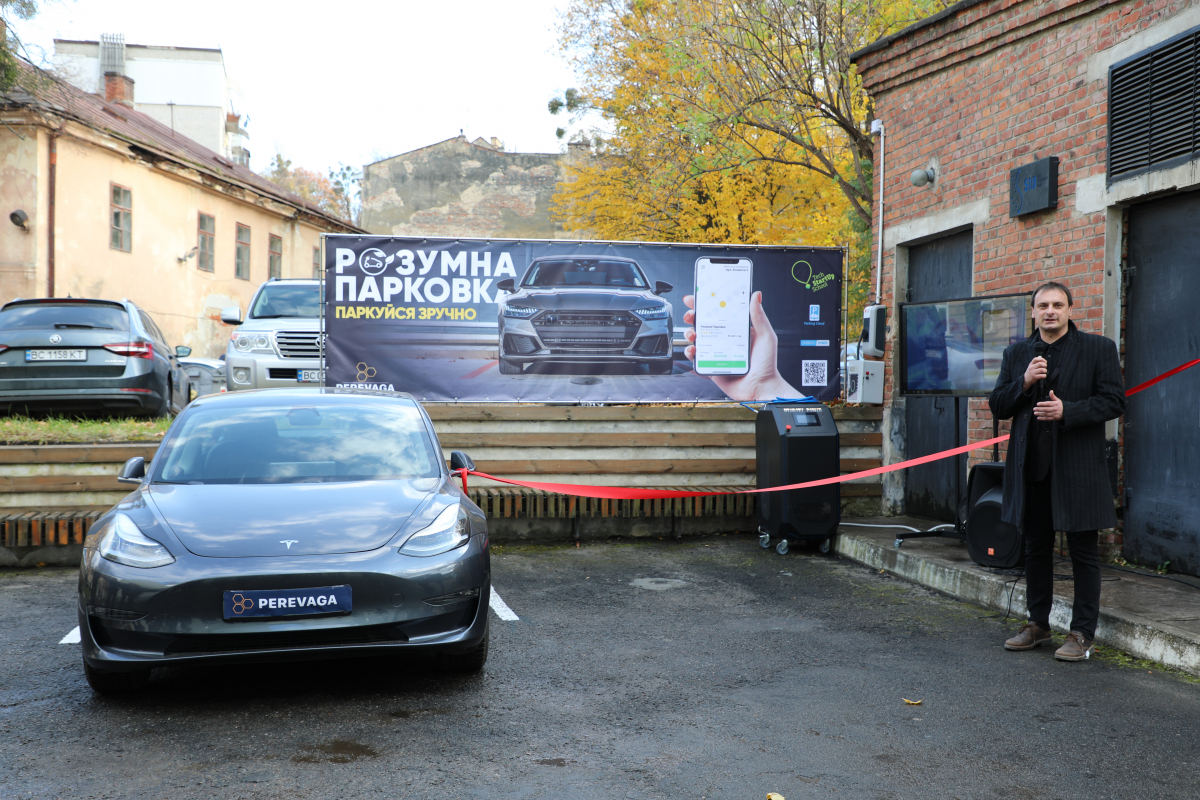 In 2022, around the whole city, they plan to equip such parking lots for more places.
The first parking lot was opened on the territory of Tech StartUp School. Technology in the parking lot is not limited to sensors. There is something else presented that will be used in the complex and guarantee the versatility of Smart Parking. For example, there will be an ozonator, which can be used to clean the interior of the car from unpleasant odors and disinfect it.
Belarusian colleagues worked on the Smart Parking project together with Ukrainian developers.