10:31 25 Oct 2021
Ukrainian became the first woman to conduct a concert dedicated to the UN anniversary
Ukrainian Oksana Lyniv became the first woman to conduct a Swiss orchestra at a concert dedicated to the UN anniversary at Victoria Hall in Geneva.
Lyniv announced it on Facebook, Rubryka reports.
"I had the honor of performing at the annual official holiday event organized by the UN Council, and permanent representatives of 193 countries were invited to the concert. And for the first time in the history of the UN, I had to lead a holiday concert. For many important people in the audience, it was impressive and a touching fact," Lyniv said.
According to her, a historic moment took place at the Victoria Hall in Geneva during and after the concert, when the word "'Ukraine' was on everyone's lips." But Lyniv was most impressed by the words of the mayor of Geneva, who noted that these sounds and music "represented today the most beautiful flag of freedom in the world."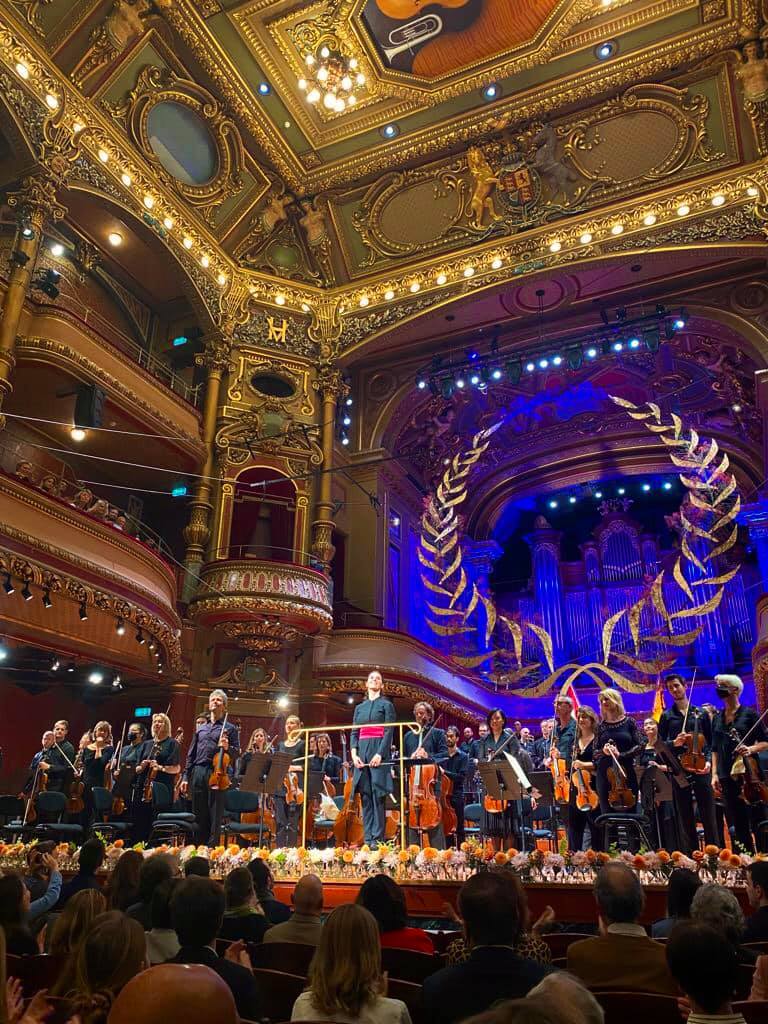 Note
Oksana Lyniv is a Ukrainian conductor, born in the Lviv region. She's a founder and artistic director of the LvivMozArt festival, founder and chief conductor of the Youth Symphony Orchestra of Ukraine/YsOU.
In July this year, she became the first woman conductor at the Bayreuth Festival in Germany, and a month later, during official events dedicated to the Independence Day of Ukraine, President Volodymyr Zelenskyy awarded the conductor the III degree Order of Princess Olga.
As Rubryka reported, the world-famous Ukrainian conductor Oksana Lyniv recently became the music director of the Italian Teatro Comunale Bologna, where Rossini, Bellini, Donizetti, Verdi, and Wagner premiered their works in different centuries. This is the first time in the history of Italy that a woman has been invited to such an important position in a prominent state theater in the country.